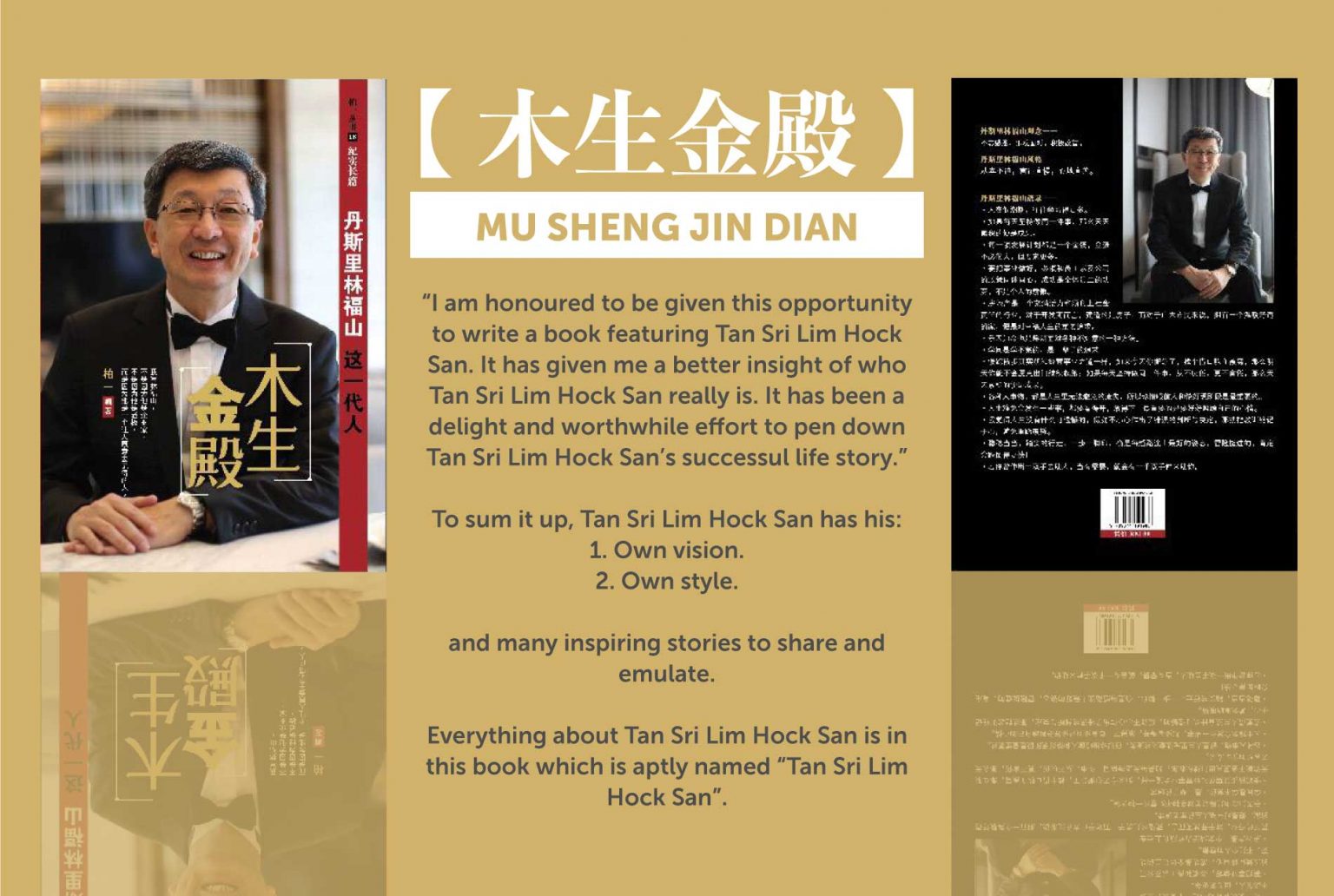 Outline of the Documentary Novel Mu Sheng Jin Dian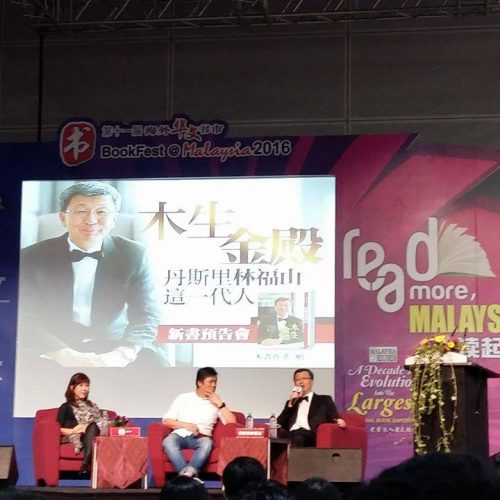 (From left) Boyi, the author of Mu Sheng Jin Dian, Mr Chiew Rouh Peng, Malaysia's author & host of the event (center), and Tan Sri Lim (right) during book launching at Bookfest Malaysia on 7th July 2016 at KLCC
Mu Sheng Jin Dian: Tan Sri Lim Hock San is a documentary novel that elaborates on the successful entrepreneurial experience of the father and son pair, Dato' Seri Lim Bock Seng and Tan Sri Lim Hock San, and their family. Written by the female Malaysian author, Bo Yi (柏一), Mu Sheng Jin Dian vividly documents the fighting spirit and footprints left by two or three generations of the Lim family in half a century, the epitome of the untiring entrepreneurship of the people of Chinese descent in the country and their dedication to the society.
In a sense, this also reflects the historical origins of the family-like ties between Malaysia and China. In the book, the description of Tan Sri Lim's personality and character is done with meticulous care and flawless artistry. There are mentions of the Lim family's feeling of deep gratitude and actions that were carried out based on their sense of responsibility towards giving back to the society that have given to them, as well as Tan Sri Lim Hock San's leading of LBS Bina Group in their dedication towards realising the people's dream of owning a home.
Tan Sri Lim is a person who is public-spirited, respectful of educators and places importance on education. Besides devoting himself to the Chinese society in Malaysia and giving back to the society, he also makes great efforts to promote friendly relations between Malaysia and China. The feelings of the Lim family towards their Chinese roots, as so fluently expressed in the flowing narrative in Mu Sheng Jin Dian, is also a true portrayal of the Malaysian Chinese community's remembering of their ancestors and sincere efforts to pass down the culture and heritage of their people.